The meeting of Mazar-e-Sharif mayor was held with the commanders of twelve districts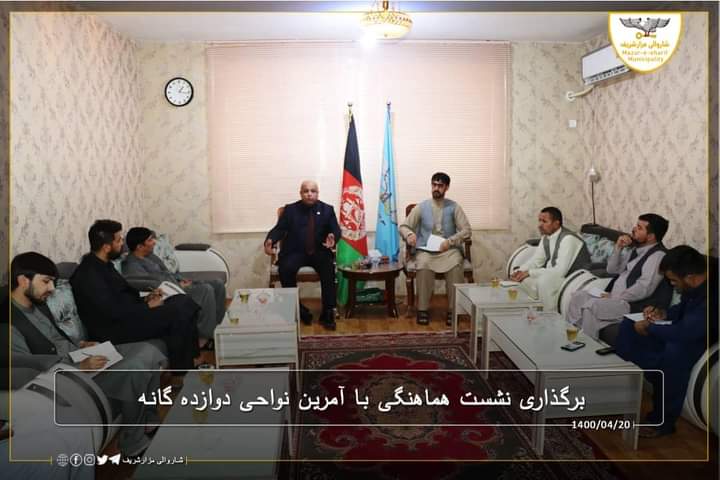 This meeting was held under the chairmanship of Engineer Ahmad Tawfiq Amini, Mayor of Mazar-e-Sharif, in the Department of Cleaning and Greenery.
 In this meeting, the Mayor of Mazar-e-Sharif spoke about the plan of urban order and development, increase and increase of incomes in the areas and greening of the neighborhoods and cards in the city and instructed all the commanding districts to fulfill their duties and responsibilities in accordance with the bill of duties.  To do.
 Mayor Mazar-e-Sharif also called the country's security and defense forces the true and brave sons of the Afghan people and said that supporting these forces was a duty.
 He also urged all commanding districts to launch security support programs in coordination with lawyers and sheriffs at checkpoints to motivate citizens to support the security and defense forces in order to avoid panic and stress.  People are reduced.
 In another part of the meeting, the commanders of the twelve districts each presented a report of their round-the-clock activities to the Mayor of Mazar-e-Sharif in the direction of cleanliness, cleanliness and environmental protection, and assured that in order to perform the assigned tasks without any fatigue.  They try.
 The meeting ended with the presentation of appropriate solutions and plans to improve urban order.